Passion in the Process
From concept to design, we are passionate about building exceptional homes that you'll love to live in. In 2012, business partners Dave Lawson and Jared Andersen launched SixthDay Properties to fulfill a lifelong calling. Dave's experience in building homes for family and friends, coupled with Jared's experience in remodeling and residential real estate, along with their shared enthusiasm in creating unique living spaces, provided the perfect foundation for this new creative outlet. What began as an inspired side project quickly attracted attention and gained momentum throughout the Tulsa metro area.
At SixthDay, we're not just builders…we're artists. We draw our own concepts for floor plans because we know how we want every room to be connected and how the space should feel.
We're also passionate about the process. You should enjoy the process of building your home. Let us help you. We will sit down with you and work through the details, like choosing finishes and colors, to remove the uncertainty in creating your dream home. We enjoy the Design just as much as Building.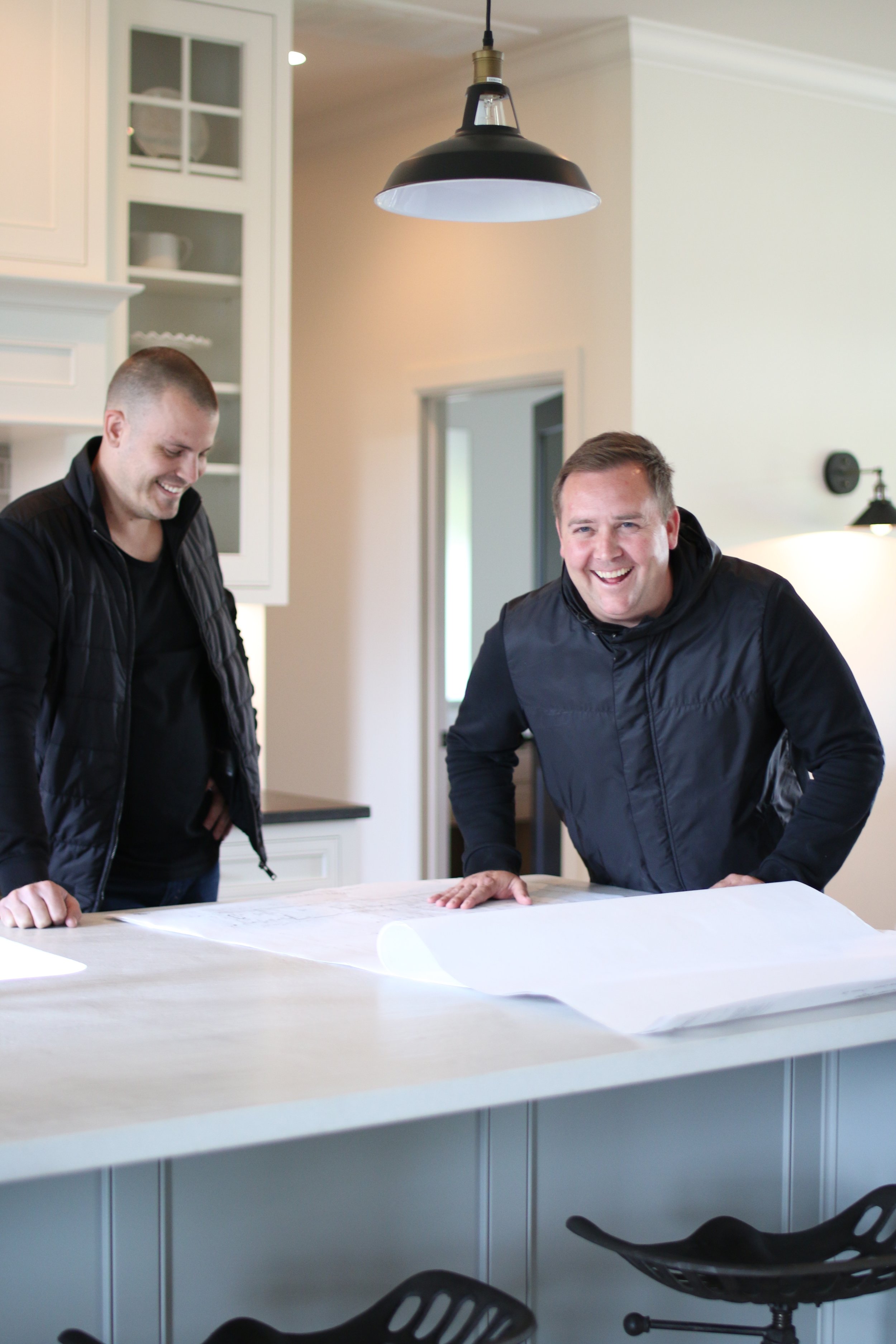 When other four-year-old boys were dreaming of being superheroes or super athletes, Dave was dreaming of owning a construction company.
As a kid, you could usually find Dave on a baseball diamond or a construction site. Whenever a new home was being built in his neighborhood, he was there peppering the workers with questions, learning the trade, then asking for extra lumber. This he transported back to his home on a skateboard where he was busy constructing a candy store (which did a decent amount of business until he ate all the inventory).
Working as a home contractor since 2005, Dave has always loved creating space and designing space - from concept to creation. When he walks into a space, he knows how it should feel and what emotion it should bring for families to feel instantly at home. His love of space and experience is why he, his wife Charity of 17 years, and his three boys have been to Disney World, oh, around 45 times and counting.
About Jared
Building is in Jared's blood, along with every kind of pizza flavor known to man.

Jared began remodeling homes with his family at age 12. By the time he was in high school, Jared and his two brothers had purchased, renovated, and sold a home of their own, which was how he paid for college. Building was a family business and a family passion.

With his experiences working for a top-notch builder in Wisconsin, along with his 15 years experience as a licensed real estate agent, Jared understands the connection between heart and home. When not working on his client's homes, Jared and his wife Allison are busy on a home renovation project of their own in Midtown Tulsa and usually traveling.

For Jared, building homes is about the artistry of refining the textures, colors, uses, wants, and details of what will become the single most important space in the lives of home buyers. He also knows their home is where families will most likely consume the most pizza.

Didi you pick up on the fact that Jared loves pizza, yet? He really, really loves pizza.
Our Homes are Award Winning
Our 2016 & 2017 parade homes won best overall in their division category as well as best interior design. It's that same attention to detail you can expect to find when working with SixthDay on your own home project. Tour the Parade Home here.